Content and process are one of the polarities that leaders must balance every day.  And yet, process seems to trump content on a regular basis.  Recent announcements in the technology world have introduced mind-boggling capacities for moving information.  Google is literally entertaining bids from cities to be pilot markets for their planned high speed service.  Cisco just unveiled their CRS-3 routing system, trumpeting capacity sufficient to cope with the entire population of China making a video call at the same time.  So what will we do with this enormous amount of bandwidth?
No- this is not a rant against free speech.  It is a simple but serious question.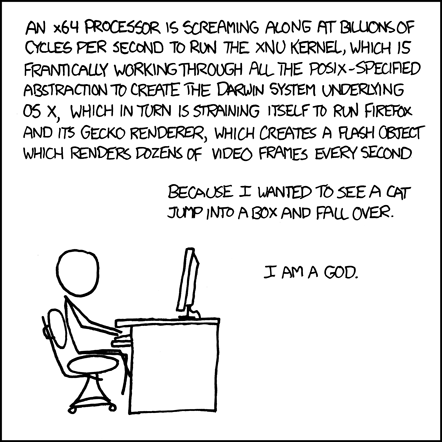 A couple of years ago Entelechy Partners conducted a survey about meetings.  What we learned is that much more attention, energy and investment often go into the event planning than the content of most meetings.  In short, the process of travel, rooms, food, golf and entertainment attract significant attention, while the meeting agenda is a default.  Use of meeting planners and travel consultants outweighed the use of professional objective facilitators by a factor of 5.  Ironically, those who used facilitators were more satisfied with the value returned for services than those who hired meeting planners- also by a factor of 5.  Yet in the majority of meetings, agendas were planned internally and followed a template that was not well suited to the outcomes desired.
Change leaders deal with this issue all the time.  Back in my CRM days, the most successful projects were those which put equal emphasis on the technology tools needed to support new business processes, and the training, organizational and cultural issues that needed to get a business outcome.  It is always a head-scratcher to me that telemarketing companies will spend millions on predictive dialers, lists of households, and telephony gear, only to have a minimum wage poorly trained person read a poorly constructed script.  In other words, major attention to getting the call made and not enough on what happens when a human being actually answers the phone.
Next time you begin a process review or other tech supported change initiative, ask yourself, "How this project be different if the content of the outcome were in parity with the processes?